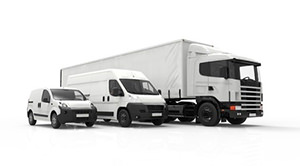 When Jack Hood founded Jack Hood Transportation, Inc. in 1980, he knew that daily newspaper publishers needed a trucking company that they could depend on. His experience working in newspaper publishing taught him that delivery problems often began with the trucking company – not with the publisher. However, subscribers will always blame the publisher whenever the trucking company fumbles a shipment.
That is why since our trucking company came into existence, we have focused on providing timely and dependable delivery throughout the United States. This dedication has made us one of the most trusted newspaper distributors for publishers like the Wall Street Journal, New York Times, Gannett Publishing, Investor's Business Daily, and the Financial Times. We have dozens of freight shipping locations around the United States handling newspaper delivery and other shipping and hauling services.
If you want to find out more about our pricing or the services we offer, call us at (800) 452-3579 or contact us online for your free freight quote. We can handle both large and small jobs – national and local. We train our professional staff of trucking company drivers and logistics workers to high standards and maintain our fleet of trucks so they are always in top condition.
America's Leading Trucking Company for Publishers Offering Dependable Delivery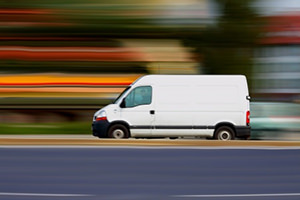 Our experience with the daily delivery deadlines imposed by print publishing has bred a focus on dependability in our trucking company that is not present in our competitors. The leading print publishers in America would not trust just any trucking company to handle their deliveries. They trust us because we have maintained a superb record of making shipments on time and undamaged, decade after decade.
We offer an array of freight shipping services for industries ranging from auto parts, to medical equipment, to trade shows.
Interested in Taking Your Trucking Career to the Next Level?
As a growing trucking company, we are often hiring for drivers. We have local truck driving jobs available throughout the country. We offer opportunities for full time workers. For retirees, students, and others, we also have part-time, graveyard shift, and other flexible positions open. We also have non-driving positions available for dockhands. Jack Hood Transportation, Inc., proudly welcomes and encourages military veterans to apply with our company.
Contact Us to Learn More About Our Trucking Company & Services
Are you ready to work with a trucking company that is committed to timeliness and delivering the high quality of service? Call or e-mail us today to request a quote or to learn more about our complete range of hauling and transportation services for the newspaper distribution industry and beyond!