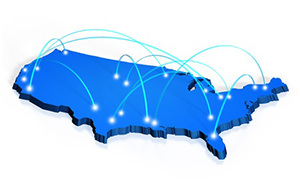 At Jack Hood Transportation, Inc., we offer trucking and hauling services across the country with our nationwide hubs and locations. This allows us to provide timely and reliable service throughout the continental United States. You can review our freight company locations in the map below.
Most of our offices serve national customers like the Wall Street Journal, Investor's Business Daily, New York Times, and Gannett Publishing as well as local publishers. For example, we have freight company locations in cities of all sizes ranging from Lakeland, Florida to Des Moines, Iowa and Dallas, Texas. We have 18 trucks in Chicopee, Massachusetts alone providing freight company service on behalf of the Wall Street Journal.
Call us or send us an e-mail if to request a free freight quote and learn more about what makes Jack Hood Transportation, Inc. among the best trucking companies in America.
A National Freight Company with Locations Near You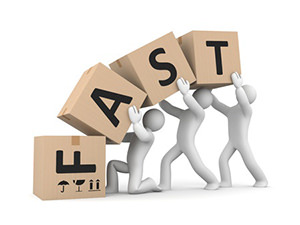 Whether you are looking for a freight company to handle general freight shipping or a publisher seeking printed material shipping services, our national network of trucks, drivers, and logistics workers can ensure that the job goes off without a hitch.
For example, we have trucks working seven days a week in Memphis, TN serving the Scripps Publishing Commercial Appeal that are available for additional work and routes. Jack Hood Transportation, Inc. also provides dedicated trucking for regular routes in our service areas. Have something you need hauled near Milwaukee? Our freight company offers hauling service in the area using our local trucks. Need paper transportation in Phoenix, AZ?  We have trucks there primarily serving the Wall Street Journal ready to work on your job. Need freight shipping in Los Angeles, California? We have trucks there waiting to make your delivery.
Find out more about working with a great freight company in your area
If you want to find out more about our freight company, the services we offer, and how we can meet your local and nationwide shipping and transportation needs, call us at (800) 452-3579 and request a freight quote. We can handle both large and small jobs – national and local. We train our professional staff and our freight company drivers to high standards and maintain our fleet of trucks in top condition in order to ensure you receive the best service.
Join Our Freight Company
We also have local truck driving jobs available at many of our locations. We have opportunities for full-time workers and offer many flexible part-time options – including the graveyard shift. Contact us to learn more about positions available at any of our freight company locations.