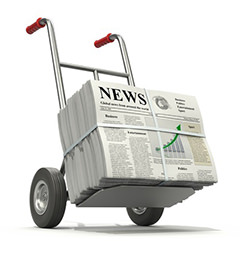 As the largest privately owned newspaper Distribution Company in the United States, we specialize in newspaper hauling and distribution services. We understand the unique challenges faced by the newspaper industry, and we are prepared to help our customers meet all of their newspaper circulation and hauling needs.
Whether you are a local newspaper looking for personalized service or a nationwide publication needing reliable hauling, we can provide the timely and dependable services you need. To learn more about our newspaper distribution services and how we can help, contact our trucking company online or by phone today.
A Solid Background in Newspaper Distribution
In 1980, when Jack Hood founded Jack Hood Transportation, Inc., he purchased four wholesale distributors with the intent of creating one of the premier newspaper distributors in the country. Drawing from his experience as a manager in the circulation department of the Chicago Daily News, Jack understood the unique challenges faced in the newspaper distribution industry.
Jack used his experience working within the news industry to develop his trucking company into America's premier newspaper distribution service. Jack knew how important it was for daily publishers to be able to send out their products reliably and on time. As our newspaper distribution company has developed, we have built a long-held reputation for reliable freight delivery for news organizations in particular and we continue to understand and meet the unique needs of newspaper publications.
Companies that Trust Our Newspaper Distribution Service
While many of the leading newspaper companies in the United States and around the globe trust us to handle their daily newspaper distribution, we also serve local markets as well with the same level of dedication and the same commitment to great service. Here is a list of just some the customers that rely on our services on a daily basis:
The Wall Street Journal
The New York Times
USA Today
Gannett Publishing Services
Investor Business Daily
The Financial Times
Scripps Media
New York Post
Indianapolis Star
And many others
Features of Our Newspaper Distribution Fleet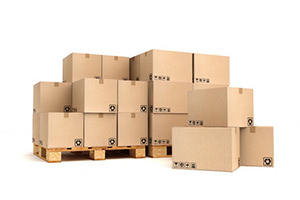 Our fleet consists of a combination of vehicles that we own and those that we lease from Ryder. Every truck is equipped with a mobile phone, to make sure deliveries are happening on schedule. We maintain our owned vehicles to a high standard of reliability to ensure that our news distribution service continues without disruption.
We value the mission of news organizations and publications to inform, entertain, and elevate their subscribers. Delays or damage to publications harm the public trust and can mean big problems for your business. As the world has come to be inundated with information, we understand that it is more important than ever to maintain the trust that the public has developed in reputable news organizations. In service of your mission to educate and inform the public, we are dedicated to providing superior reliability in our newspaper distribution service.
Contact Us to Learn More About Our Newspaper Distribution Service
To learn more about how we can deliver your news faster and better than other trucking companies and to learn more about our newspaper distribution services, contact us online or by phone at (800) 452-3579 today!