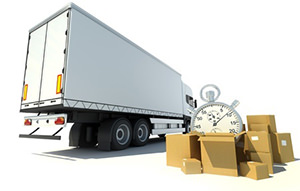 Jack Hood Transportation, Inc. provides a superior level of service when it comes to trucking and freight transportation services. Publications like the New York Times, New York Post, Wall Street Journal, Financial Times, and USA Today trust Jack Hood Transportation, Inc. to provide daily deliveries 7 days a week 365 days a year. As long as the roads are open, our trucks are rolling.
Many trucking companies only care about their current job. At Jack Hood Transportation, Inc. we care about developing long term partnerships with our customers based on exceeding their high expectations for dependable shipping and transportation.
When you need a trucking company that delivers regardless of weather or local conditions and delivers your products quickly and damage-free, we are here for you. While our background is in the newspaper industry, and we have built our reputation as a trucking company for reliable delivery of newspapers and other publications, we have been expanding that same level of service to other industries as well.
To learn more about the services we offer or to request a quote from our trucking company, contact us online or by phone today.
Benefits of Choosing Our Trucking Company for Your Transportation Needs
At Jack Hood Transportation Inc., we focus on providing reliable and time-sensitive freight transportation service. While other trucking companies have a more general focus, we place a strong emphasis on providing the best and most reliable services to all of our customers.
Here are some of the advantages of our freight services:
We haul freight in every state in the continental US
We pass on fuel savings to our customers  – Jack Hood Transportation, Inc. has access to the largest fuel savings network in the US
We utilize a range of vehicles from nimble Ford Transit Connects to 53' tractor-trailers for all types and sizes of deliveries
All our truckers have mobile phones so we can provide better and more reliable service to you
Why Our Trucking Company Focuses on Dependable Service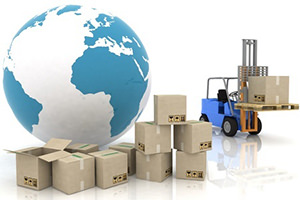 No other trucking company in the US offers the kind of focused experience that Jack Hood Transportation, Inc. does with daily newspaper delivery. What this means is that we focus on timely delivery of a product that must arrive on time on a daily basis throughout the US. Not only does the news have to move on time, it also has to move in bulk and at scale. Due to the complexity of publications with a national subscriber base, we utilize logistics systems that are more sophisticated and effective than those systems used by other trucking companies in order to meet the demands of our customers.
With our extended delivery and hauling services, we bring that same experience and our established reputation for providing timely and reliable service to all of the kinds of freight that we transport for our customers.
Why You Can Rely on Our Transportation Fleet
Our fleet of over 400 trucks is a mixture of trucks that we own or lease from Ryder. When one of our trucks has a problem on the road, we solve it with help from our established partners as quickly as possible. Our communication and logistics networks also ensure that we can monitor our fleet effectively and keep everyone rolling and up-to-date on the status of your shipments.
In an effort to be one of the most reliable trucking companies, we keep the majority of the trucks that we own in A-1 condition to reduce the incidence of breakdowns and other issues. Finally, we maintain high employee standards for integrity, service, and driving skill.
Do not trust your precious cargo to other trucking companies without a trusted reputation – contact Jack Hood Transportation, Inc. today for all of your hauling and transportation needs!