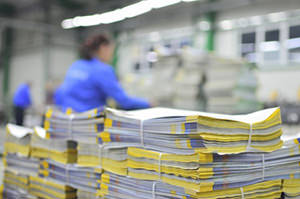 Jack Hood Transportation, Inc. is a leader in newspaper distribution in the continental United States. We handle printed material shipping for trusted print publishers like the Wall Street Journal, USA Today, the New York Times, and many more. We have a nationwide network that allows us to provide reliable hauling and distribution for all types of printed materials. Contact us to learn more and to work with a leading trucking company that focuses on the needs of print publishers.
Why It Is Important To Hire an Experienced Company for Printed Material Shipping
When we think of printed materials, we tend to think of books, brochures, pamphlets, newspapers, magazines, inserts, and posters. While digital media has seen a rise in recent years, print still has a tangible way of reaching people in a way that other mediums cannot. With high-quality photography, no loading screens, no need to keep four bars of service, innovative design, and high-quality print, publishers know that the "dead tree" medium still has a long and fruitful life ahead of it.
 What you might not know is that printed material shipping – the way that we get that media from the printing plant to the final customer – is also quite involved. There are some important things that need to be considered and factors that need to be accounted for when it comes to hauling all types of printed materials. For example:
Print media needs to be properly packed and sealed while in transit to avoid moisture damage and other forms of deterioration or damage
Print subscribers and media consumers expect to receive their publications on time and regularly, however, most freight shipping companies are not sufficiently focused on rapid and reliable delivery in order to meet the specific needs of print material shipping
Many freight companies are not equipped to handle daily printed material shipping to nationwide audiences – their printed material shipping service is generic, which means they treat it in the same way as all other freight
Why We Are a Leader in Printed Material Shipping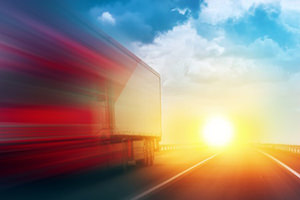 At Jack Hood Transportation, Inc., we built our reputation as an effective and specialized print material shipping service for daily newspapers. One of the reasons why print publishers need specialized printed material shipping services is that many inexperienced freight services will pack and handle printed material inefficiently.
Using specialized boxes for magazines and books rather than generalized crates or cardboard can drastically cut down on the amount of time it takes to load and unload a vehicle. By using more sophisticated methods for printed material shipping, we can provide better service at a lower cost than the competition.
With experience in print material shipping going back to 1980, Jack Hood Transportation, Inc. has well-established procedures for loading and unloading all types of printed material. Because our drivers work in the industry every day, they can apply that knowledge and training to all kinds of printed material shipping.
We Go the Extra Mile to Provide Better Printed Material Shipping
Regardless of weather conditions or road problems, our drivers strive to make deliveries on schedule around the country. We have been focused on excellence in printed material shipping since 1980, and this continues to drive our company.
If you are ready to hire a trucking company that focuses on dependable nationwide service for print publishers, send us an e-mail or call us today. We will match a service package to your budget and your needs.