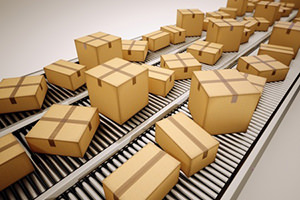 With expertise in the newspaper distribution industry, it is only natural that we would be experts in all types of paper transportation and paper products shipping as well. From copy paper to printed materials, we can provide reliable and timely hauling services to meet all of your needs. To learn more about our service options and how we can help, contact our trucking company online or by phone today.
Why Paper Transportation Requires a Dependable Trucking Company
We use paper in countless different kinds of products and ways today. Paper products keep offices running in an orderly fashion, make special events more colorful with things like posters and banners, and keep our nation well informed with reputable newspapers published every day.
Reliable paper transportation is necessary to avoid damage or delayed delivery for countless critical business operations. Publishers, paper goods manufacturers, and other companies that deal in paper products need their goods delivered in standardized sizes and packing methods on an ongoing basis. Damaged paper rolls or products are useless, and just a little bit of water damage in a paper shipment can be catastrophic.
Jack Hood Transportation, Inc. has a particularly strong background in newspaper distribution. National publishers like the New York Times, Wall Street Journal, and USA Today trust us to handle their paper transportation and paper product shipping requirements. One of the main reasons why they trust us is because we provide more reliable paper transportation at a fair price.
Common Challenges in Paper Transportation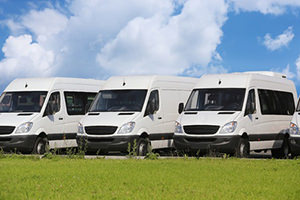 What makes paper unusual among other types of commodities is that the entire purpose of the material is to either display information or to package other goods. For that reason, any kind of dirt or damage on the goods themselves can often ruin an entire shipment. Newsprint rolls that are torn, dirty, or otherwise defective can cause an entire shipment to become worthless for its intended purpose. Blank packaging that is damaged by improper or excessive handling during transportation can make it unfit for use. Rolls of wrapping paper and other light and delicate kinds of paper goods can easily be crushed when improper paper transportation procedures are followed. Crushed and crumpled folders and other office supply goods cannot be sold or used.
The key to keeping your paper products in good shape throughout shipping is to work with a paper transportation company with real expertise like Jack Hood Transportation, Inc. Our drivers and other employees know how to pack a truck with paper goods to minimize the chance of damage in transit or during loading and unloading.
Because we handle the transportation of all kinds of paper goods including books, magazines, office supplies, newspapers, and raw paper on a daily basis nationwide, our company has the institutional expertise necessary to handle any job in this category no matter what the scale of the job happens to be.
If you are ready to work with a trucking company that focuses on dependable nationwide paper transportation service, send us an e-mail or call our office today to request a price quote or learn more.