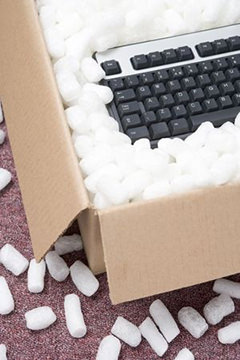 Despite all the commotion over the 'paperless office,' there is no such thing. As any office manager knows, quality office supplies are necessary to keep your teams focused, organized, and on task. Digital devices provide a lot of power for your organization, but they also create countless possibilities for distraction.
No employee can check Facebook during a meeting when they are reading a printed agenda. Hard copies of files are legally necessary for many companies to store. Clients and prospects take printed collateral more seriously than they take the digital kind. To make presentations really persuade people, you need printed materials and office supplies to make it happen.
However, finding an experienced office supplies shipping company is more challenging than it might seem on the surface. Since this category of goods is widely varied and often delicate in nature, it is important that careful care is taken during hauling and shipment. Additionally, many office supplies shipments are needed on a tight time schedule to keep an office running smoothly.
Jack Hood Transportation, Inc. is not like other office supplies shipping services. We specialize in paper goods transportation, which includes office supplies and we are dedicated to reliable and timely service with all our shipments. Contact us today if you want to work with a trucking company that specializes in dependable delivery.
Challenges of Office Supplies Shipping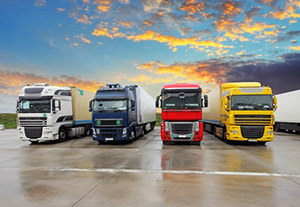 Because many office supplies are primarily made out of paper, such as folders, newsletters, brochures, letterhead, envelops, and business cards, they are remarkably vulnerable to damage from sources ranging from moisture to crushing, and the accumulation of dust and dirt. When you trust an unprofessional transportation company for your office supplies shipping, you often get undertrained workers tossing boxes on and off the truck – indifferent to the damage that they are causing.
Additionally, many trucking companies are simply not able to provide the timely and reliable hauling and delivery that you need to keep your office supplies stocked and our office running.
However, when experienced workers handle office supplies shipping, they are able to treat each item with proper care. When something requires careful handling, they pay attention to the labels and treat each category of product accordingly.
Offering Reliable Shipping for All of Your Office Supplies
Jack Hood Transportation, Inc. is a national leader in paper goods transportation specializing in newspaper distribution for internationally-recognized publishers like the New York Times, Wall Street Journal, and USA Today. That expertise with national jobs translates into a dependable office supplies shipping service as well. When you need office supplies shipping either on a regular basis or for a one time job, our experts will make sure that your delivery arrives on time and undamaged.
If you are ready to work with a trucking company that focuses on dependable nationwide office supplies shipping, send contact us today to learn more and to request a price quote.