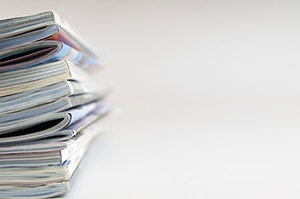 One of our primary services offered today is distribution for print publications. Whether it is a daily or weekly publication or a monthly magazine, we can handle your distribution and hauling needs with professionalism and the reliability you desired. With years of experience handling the freight needs of daily publications, it is no wonder we have become one of the best and most trusted magazine distributors in the country.
To learn more about our services as magazine distributors, contact us online or by phone today.
Our Background in Distributing News Publications
Since founding Jack Hood Transportation, Inc. in 1980, Jack Hood strived to establish a reputation for reliable delivery of media products. Magazines and other similar glossy publications need to arrive in the hands of readers damage-free and on time. Working with a company that takes reliability less seriously can result in an unpredictable wave of cancellations when there is a problem in delivery.
As printing plants have consolidated into fewer factories in recent years, working with efficient magazine distributors has become mission-critical for premiere publishers in print. Missed deliveries cause magazines to bleed subscribers and advertisers to cancel deals. That does not happen to companies that work with top magazine distributors like Jack Hood Transportation, Inc.
Dependable delivery is crucial to growing your subscriber lists for all types of magazine publications and we understand this. Contact us today to learn how we surpass other trucking companies when it comes to your magazine distribution needs.
Why Jack Hood Transportation, Inc. Is One of the Best Magazine Distributors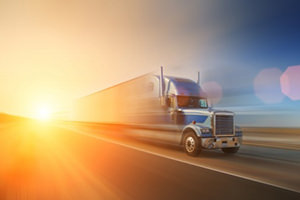 Many of the leading newspaper companies and magazine publishers across the United States trust us to act as their magazine distributors thanks to our efficient and reliable hauling service. Our ability to provide high quality and reliable hauling as magazine distributors is largely thanks to our dependable fleet.
We use both own our own vehicles and leased trucks from Ryder for local and nationwide delivery, and we maintain our vehicles to top standards of reliability to ensure that our magazine distributors can make their deliveries on even your tight schedule. Additionally, we equip each truck with a mobile phone in order to better track shipments and make sure that deliveries happen on schedule.
Some key points about Jack Hood Transportation, Inc. and our magazine distribution service:
More than 500 total workers
Over 420 trucks combined owned and leased
Vehicles range from Ford Transit Connects to 53' tractor/trailers
47+ locations nationwide
Freight service everywhere in the continental United States
Our trucks travel 90,000+ miles per night!
The mission of news organizations and magazine publications to elevate, inform, and entertain their subscribers is important to us. When a distributor misses a delivery, it can tarnish the public trust in our publishing institutions. As the world has become more saturated with information, reputable news organizations and timely print delivery has become more important than ever. In service of your mission to educate, inform, and entertain the public, we work harder than other magazine distributors to make deliveries on time.
Contact Us to Learn More about Why We Are One of the Leading Magazine Distributors
Are you eager to work with a better kind of trucking company for your magazine distribution and hauling needs? Call us today at (800) 452-3579 to learn more about how we can help.