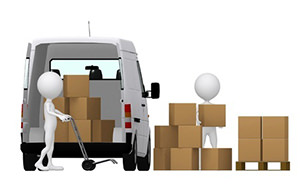 Less Than Load – or more commonly known as LTL shipping – refers to a service that involves shipping freight in shipments that are less than a full truckload. LTL shipping can offer a number of benefits, and companies and individuals that pay for this service might do it for a variety of reasons:
It might be important to make a delivery by a certain time rather than shipping in large, bulk shipments
The size of the delivery might be small enough that it makes sense to share the rest of a truck with someone else to share freight costs
The size of a delivery might have unpredictably been reduced to less than a full truck load because of issues like production shortfalls
Regardless of why you might be interested in hiring an LTL shipping service, Jack Hood Transportation, Inc. can provide it reliably and on time with our fleet of over 400+ trucks and 500 employees. Contact us today to learn more and to work with a top trucking company focused on providing excellent LTL shipping service.
More About Our Background in Freight Services
At Jack Hood Transportation, Inc., we built our reputation with over 30 years of operation focusing on newspaper distribution nationwide for leading publishers like the New York Times, Gannett, the Wall Street Journal, and USA Today. We are the largest privately held trucking company focused on the newspaper industry. In publishing, it is often necessary to book LTL shipping orders to deliver smaller publications for special events and promotions. Since our trucking fleet has been focused on this market since 1973, it has also pushed us to provide better LTL shipping as well.
Today, we have expanded our service offerings beyond that of the newspaper industry to include reliable LTL shipping and hauling services for customers in all types of industries. Because of the strict requirements of news publishers to have reliable delivery in a consistent fashion, we are more dependable even for industries outside the newspaper publishing business. Regardless of weather or road maintenance conditions, we have become known for making our deliveries on time, every time. We have seen everything and have adapted our procedures to anticipate and avoid sources of delays or freight damage.
How We Save Our Customers Money on LTL Shipping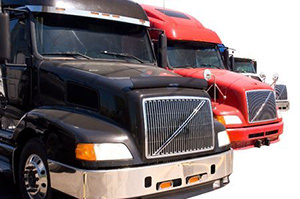 Our company consists of over 500 employees and 400 trucks – both leased and owned. We keep our fleet in excellent condition to ensure reliable service. Thanks to our size and scale, we also have access to superior fuel and maintenance rates compared to many other smaller trucking companies.
While LTL shipping is already a more cost effective hauling option, as shipping costs are shared based on the amount of truck space used, our fuel discounts can save even more. We pass this savings on to our customers with lower fuel surcharges, making LTL shipping an affordable option for our customers needing reliable and affordable hauling for smaller shipments.
When you are ready to work with a trucking company that focuses on dependable nationwide service, send us an e-mail or call us at (800) 452-3579 today. We can provide a custom LTL shipping service package that matches your needs even as they change over time.