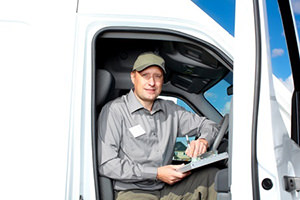 There are many misconceptions about truck driving jobs. For one, many outside the transportation industry assume that all such jobs require that the person be willing to go on multiple long haul trips for days and weeks at a time. This may be the case for some, but it is not the case for all opportunities. Many local truck driving jobs entail staying within the same general area that you live in. That makes local truck driving jobs a great fit for people with family obligations, those who want to work part-time (like retirees), and people who just love living in a certain area.
Jack Hood Transportation, Inc. is one of the leading newspaper distributors in the nation. We are a stable and established company, and we are hiring for local truck driver jobs delivering national papers like the USA Today, New York Times, and Wall Street Journal – along with many prestigious local newspapers. We also have other kinds of freight transportation and local truck driving jobs available for driving our fleet of trucks and vans on local and regional routes.
As an established trucking company with decades of experience managing a national network for local deliveries, we can offer employees great benefits, competitive pay, and reliable work. Call us or send an e-mail if you want to work with a great trucking company in our local truck driving jobs.
The Benefits of Our Local Truck Driving Jobs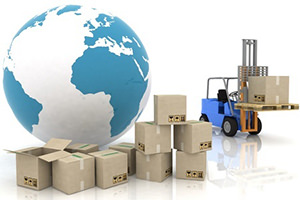 One of the major career benefits to working our local truck driving jobs is that you will gain experience working for an established and professional transportation company. Jack Hood Transportation, Inc. prides itself on providing timely and dependable delivery. We keep our trucks in top condition and provide on-the-job training. We expect timely delivery and reliable service from all our local truck drivers and so do our customers.
Another other major benefit – especially for drivers with experience who are looking to settle down with their family or to enjoy retirement while working part-time – is that our local truck driving jobs will not stand in the way of you spending regular time with your family and friends.
No CDL is necessary before you interview with us, but you will be expected to be over 24 years old and to have a clean driving record. Previous driving and truck driving experience is a plus but not required.
Take the First Step to Advance Your Career with Our Local Truck Driving Jobs
Before you contact us about working our local truck driving jobs, see our freight company locations page to make sure that we have a location in the area where you would like to work. Even if you do not live in the area right now, relocation packages may be available for the right candidate, but you should be able to move and begin work by your start date.
If you are ready to work with a trucking company that focuses on rapid local delivery for most types of freight, send us an e-mail or call us today. Have your resume and contact information ready so that we can move the hiring process forward.