When you need inventory, goods, products, or materials shipped from one part of the country to another on a tight schedule on what might be little advance warning, you need an expedited freight provider.
For example, if a supplier factory is running behind on orders but needs to meet its contractual obligations to deliver goods to their customers on time, they need to seek out a company that can provide expedited freight shipping to make the delivery on time and at a fair price. Additionally, if unpredicted demand has caused a spike in orders that need to be delivered quickly to avoid missing business, expedited delivery is the answer.
Regardless of the industry, rapid and reliable service is critical to ensuring smooth logistics at any scale. Contact us today at Jack Hood Transportation, Inc. to learn more about our expedited freight delivery services and what sets us apart from other expedited freight trucking companies when it comes to your expedited delivery requirements.
Why Customers Trust us for Superb Expedited Freight Service
Jack Hood Transportation, Inc. is the largest privately held freight transportation company in the United States that focuses on serving the publishing, newspaper distribution, and paper goods industries. Some of our most significant national customers include the Wall Street Journal, the New York Times, Gannett Publishing Services, Investor Business Daily, the Financial Times, Scripps Media, the Daily Racing Forms – and more.
We have built a reputation on providing timely and reliable service for these customers at a fair price since 1980. These publishers trust us to handle their everyday hauling as well as expedited freight needs. We know that you have the same expectations for your expedited freight needs. Even when there is inclement weather or other problems, you want to know that you can count on the delivery getting through on time.
Our Record of Success in Expedited Freight Services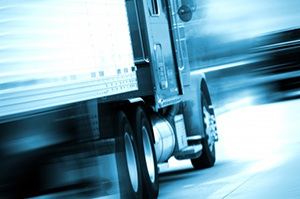 Jack Hood founded Jack Hood Transportation, Inc. in 1980 after 15 years working as the circulation manager for the Chicago Daily News. He translated that experience and knowledge of the needs of daily news publishers into the operation of his service. When he created the company, he knew that publishers needed newspaper distributors that they could rely on.
We continually work on improving our reliability while developing innovative ways to cut freight transportation costs for our customers like removing fuel costs from the bidding process and using CSI fuel cards. These cards grant our fleet access to the largest fuel discount network in the country. This method is in place for over 95% of all our operations. We pass along these savings to our customers, which makes our expedited freight service more affordable for you.
So why choose Jack Hood Transportation, Inc for your expedited freight hauling and delivery needs? Of all the expedited freight trucking companies that you could select, we are as reliable as the daily news.