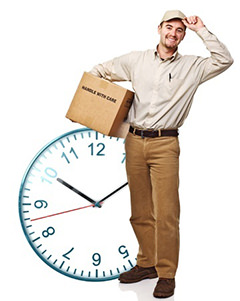 Dedicated trucking is something that Jack Hood Transportation, Inc. excels in. Whether it is for light pickups and vans to 53-foot semi-trucks, we are your dedicated delivery experts. We service all types of industries and can provide services that include same-day, expedited, and local dedicated delivery. Contact us today online or by phone to learn more about what sets us apart from other dedicated trucking companies when it comes to matching fluctuating customer demand.
When You Need Our Dedicated Trucking Services
Our dedicated trucking services allow you to completely outsource your transportation needs while maintaining some level of control over your transportation operations. For example, you should consider hiring us for dedicated delivery if you need a lot of flexibility to match fluctuating demand among your customers, while still keeping regular delivery times. If you do not know in advance exactly how much freight you need to ship, but still need reliable a delivery for a certain time on a certain date, dedicated trucking can help.
An example of this would be if your company has to meet an unpredictable level of demand while still requiring that deliveries are made at the same time each day. For example, a department store is likely to require different delivery volumes to match sales that might achieve sudden levels of success. The opposite situation would be if you have inventory that is not moving and needs to be liquidated to make room for new goods.
Our Background in Distributing Publications & Our Dedicated Trucking Service
Jack Hood founded Jack Hood Transportation, Inc. in 1980 with the intention of creating one of the best newspaper freight transportation companies in the continental United States. Our expertise in handling the freight needs of daily publications continues to help make us one of the best freight shipping and hauling services companies in the country. Because we handle dedicated trucking services for some of the top news publishers in the US like the New York Times and the Wall Street Journal, we know how to manage the combination of volatile demand and timely delivery.
Dedicated trucking is one of the services that we do best. Because newspapers and magazines need to be delivered in a timely fashion no matter what, our company is designed to provide deliveries on time and on a regular schedule regardless of fluctuations in how much inventory we are shipping or other outside factors.
A Reliable  Dedicated Trucking Fleet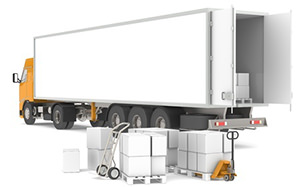 We maintain our fleet of over 400 owned and leased vehicles to top standards of reliability to ensure that our trucks can make their dedicated trucking deliveries on schedule. Our vehicles range from Ford Transit Connect vans to large 53' tractor/trailers, so we have the right vehicle for any dedicated delivery service. We have 47 hubs nationwide and provide dedicated delivery service to everywhere in the continental United States.
Although our expertise is in the newspaper distribution business, we offer dedicated delivery for all kinds of freight including medical equipment, office supplies, and trade show supplies.
Learn More about Why We Are One of the Most Reliable Dedicated Trucking Companies
Are you eager to work with a better kind of dedicated trucking company? Call us at (800) 452-3579 to learn more about what sets our company apart and to find out how our dedicated trucking services can help you.