How Our Founder Used His Experience in Circulation to Create a Better Newspaper Distribution Service
In 1980, Jack Hood founded Jack Hood Transportation, Inc. after 15 years working as the circulation manager for the Chicago Daily News. He used that experience and knowledge of the needs of daily news publishers to direct the operation of his new transportation business.
When he first started out, Jack purchased four wholesale distributorships. This evolved into transitioning the company into becoming a leading newspaper distribution service. Jack knew how important it was for daily publishers to be able to send out their products reliably and on time.
Circulation managers are often the first people to take the blame when there is a problem getting newspapers, inserts, and other publishing material to the right recipients on time. However, those problems are often not their fault – most of the time, delays can be attributed to subpar newspaper distributors. Therefore, Jack Hood understood the importance of reliable and timely delivery services for this industry.
Why Jack Hood Transportation, Inc. Takes Efficient Newspaper Distribution So Seriously
As anyone who has worked in a circulation office knows, the moment that deliveries go off-schedule or show up damaged, the office will be deluged with complaints and cancellation orders. Not only do publishers need to contend with angry subscribers, but they also have to handle infuriated advertisers also demanding refunds and threatening to cancel their contracts.
Many of these failures can be attributed to freight services that are not specialized in newspaper distribution that lack of focus makes it so that they are much less sensitive to the needs of daily publishers – that need a newspaper distribution service that can be counted on. When a shipment of durable goods is a few hours late, no one loses their job.
When a publication shows up late or damaged, it threatens the entire business. This is why Jack chose to focus on the market that he knew best – and that is why the company has become such a trusted newspaper distributor by leading publishers like the Wall Street Journal, the New York Times, Gannett Publishing Services, Investor Business Daily, the Financial Times, Scripps Media, the New York Post and the Daily Racing Forms. We are also trusted newspaper distributors for leading local papers like the Commercial Appeal and the Indianapolis Star.
Since the company's founding moment, Jack Hood Transportation, Inc. has focused on making it so that readers, advertisers, and publishers can rest easy knowing that the newspapers will be ready for home and newsstand delivery at the same time every day, 365 days a year.
Our Expansion from the Midwest to National Newspaper Distribution Service
As our trucking company has expanded from our base of operations in Michigan City, IN, it has remained a family business.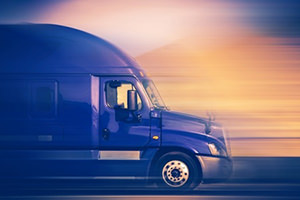 As Jack Hood Transportation, Inc. has grown, we have expanded to:
Over 500 employees
420+ trucks both leased and owned
Vehicles ranging from Ford Transit Connects to 53' tractor/trailers
Over 47 locations nationwide
Freight service everywhere in the continental United States
Serving industries besides publishing such as automotive parts, office supplies, and trade show supplies
Our trucks travel over 90,000 miles each night!
Going forward, we expect to continue to expand our newspaper distribution service area while improving our level of service. We continue to pride ourselves on reliability and fair pricing to deliver dependable value to the publishers that our country relies on for accurate, timely, and engaging news. We are also continuing to expand to serving other industries as well with a range of hauling, LTL, Contract delivery and expedited freight shipping services.
Learn More About Hiring Jack Hood Transportation, Inc.
Are you eager to work with a better kind of trucking company or do you want to learn more about the services we offer? Call us today at (800) 452-3579 or fill out our online contact form.