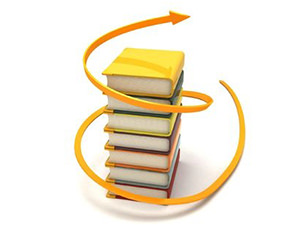 Jack Hood Transportation, Inc. is one of the leading national printed material shipping companies. We ship all kinds of printed materials, including books and other reading materials, for prestigious companies and publishers across the country. With a nationwide network of locations and hubs, we can provide both local and national distribution services. Give us a call if you want to learn more about our services and if you are interested in working with a leading trucking company that provides speedy and dependable book distribution services.
Why Book Distribution Services Are More Important Now Than Ever
We are living through a time at which more books are available to more people than ever before in history. While digital books are gaining popularity, nothing compares to printed books. Thanks to online shopping services and the global spread of used bookstores, the average book has a much longer shelf life than it used to.
That shift in demand also means increased expectations for book distribution services. Here is a quick list of some reasons why publishers and booksellers need to work with the best freight companies to keep their customers happy:
Orders are less predictable than they used to be. When publishers could more reliably create hits, the demands on book distribution services were not as substantial – large and small book retailers would want some combination of best-sellers and classics in a relatively predictable combination.
Now that more people shop online and for used books, many secondary booksellers have popped into existence that have sophisticated needs for managing inventory and deliveries.
Because customers expect access to vast back catalogs of books – and almost instantly – booksellers need to work with more experienced and focused book distribution services in order to respond to those orders quickly.
Providing Rapid & Reliable Book Distribution & Delivery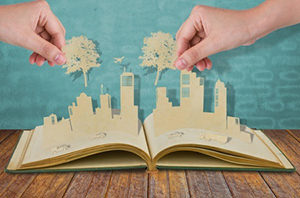 At Jack Hood Transportation, Inc., we established our reputation in the daily newspaper distribution industry. Similar to modern book publishing, newspapers need their printed material delivered to distribution centers and stores around the country on a daily basis regardless of weather or road conditions.
Our company brings a nationwide truck fleet to the task of providing superior book distribution services. Whether it is schools and universities ordering an entire truckload full of textbooks or fans of an out-of-print series of mystery novels buying a book on custom order for a local bookstore, we can haul everything to where it needs to be in a timely fashion. Flexible book distribution services like ours make it possible for booksellers to avoid losing sales from not having a title on hand when customers come in looking for it. The contemporary book consumer expects to be able to acquire almost any title in the world almost as quickly as they can order it. What makes that possible is a reliable book distribution services.
Getting reading material to readers in record time
Regardless of weather conditions or road problems, our drivers strive to provide better book distribution services to customers around the nation. We have been focused on excellence in printed material shipping since 1980.
If you are ready to hire a trucking company that focuses on dependable nationwide book distribution services for print publishers, send us an e-mail or call us today to learn more about how our services can meet your needs.