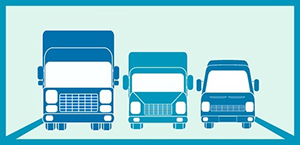 Jack Hood Transportation, Inc. (JHT) is one of the largest freight transportation companies in the United States primarily focused on serving the publishing, newspaper distribution, and paper goods industries. We have been in the freight transportation business since 1980. In our over 35 years of operation, Jack Hood has built a reputation on timely, reliable freight transportation, at a fair price. We know how important this is in a newspaper distributor. Subscribers expect to receive their news 365 days a year. We know that you have the same expectations for your freight transportation service.
As printing operations have consolidated into fewer production plants, timely and efficient freight transportation has become more important than ever for print publishers. Missed deliveries to you mean fewer subscribers. Fast and dependable delivery is key to improving your sales.
Thanks to our continued success in the newspaper distribution business, we have also expanded our service offerings to provide complete hauling and freight transportation services across a range of industries. Contact us today to learn how we can provide better service than other trucking companies when it comes to your deliveries.
Our Freight Transportation Services to National and Local Publishers
Local daily newspaper publishers include Knoxville News Sentinel, Indianapolis Star, Memphis Commercial Appeal, Ft. Wayne Journal Gazette, and more award-winning newspapers. Our national customers include:
Wall Street Journal
USA Today
New York Times
Gannett Publishing Services
Investor Business Daily
The Financial Times
New York Post
Scripps Media
Daily Racing Forms
The efficiency of our national freight transportation network means greater savings and reliability for both large national and smaller local publications.
A Trusted Record of Success in Freight Transportation Services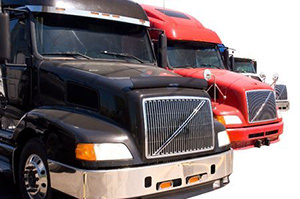 Jack Hood founded our freight transportation company in 1980 after 15 years working as the circulation manager for the Chicago Daily News. He translated that experience and knowledge of the needs of daily news publishers into the operation of his new freight transportation service. When he created the company, he knew that publishers needed newspaper distributors that they could rely on.
About Our Trucking Fleet
Jack Hood Transportation, Inc.  now proudly operates with over 400 trucks and 500 employees.
We have an excellent relationship with Ryder, so all of our leased vehicles are covered by the Ryder Recovery Center (RCRC). RCRC has a dedicated phone line solely for Jack Hood Transportation, Inc. When something goes wrong on the road, this additional support is key for preventing any delays.
In the event of a breakdown, RCRC has special instructions and protocols to be followed to limit the downtime and get our drivers back on the road as quickly as possible. All of our drivers are equipped with mobile phones to be monitored more effectively, and we can always get a speedy update on what is happening with our trucks.
We constantly look for innovative ways to cut freight transportation costs for our customers like removing fuel costs from the bidding process and using CSI fuel cards. These cards grant our fleet access to the largest fuel discount network in the country. This method along with our discounted fuel from Ryder Transportation is in place for all operations at JHT, and we pass along these savings to our customers.
Why choose Jack Hood Transportation, Inc. for your freight transportation needs? Of all the other trucking companies you could choose we are the one that is as reliable as the daily news.